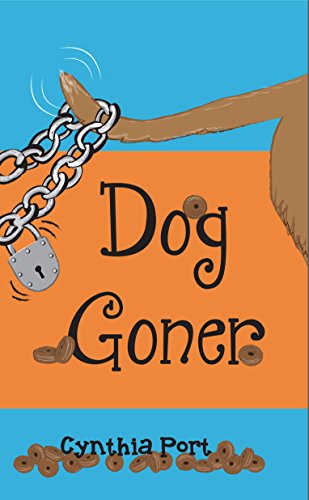 Book 2 of the Kibble Talk Series
Secrets will be revealed! Fondest wishes will be fulfilled! Permacrud will be . . . what the heck is permacrud, anyway? Tawny and Jenny, along with their dogs Dinky and Gunner, have set themselves on a mission – or really, three missions. Gunner just wants to be clean, but it's not as easy as it seems. Jenny is determined to find out the secret to Kibble Talking, and she's prepared to feed kibble to the whole fourth grade if need be. Tawny wants a little brother or sister to make her family complete. But there's someone else with a fondest wish, and they'll do anything to get it. Can Dinky save the day before he becomes a dog goner? Book 2 in the Kibble Talk Series.
Jenny had that look again in those bright blues of hers, but at least this time I wasn't down in her basement with her filthy, pitiful dog Gunner. Nope. This time I was in my backyard with her filthy, pitiful dog Gunner. 
We had him sitting in my dog Dinky's big plastic kiddie pool and, as usual, Gunner didn't look so good--that is, unless an oversized, greasy toad wearing an undersized, ratty donkey fur coat looks good to you. He had his nose in the air though and seemed happier than usual because I had just emptied most of a large pitcher of warm, sudsy water onto his head and down his back. 
This was supposed to be Gunner's big moment, his big clean moment, but it wasn't working out that way. Of course, the really big moments of our lives were yet to come, but we didn't know any of that yet. All we knew was that Gunner could really use a bath. 
"Dump that water on him!" Jenny commanded. She spun her head my direction, making her blond pigtails whizz through the air like lemon flavored licorice whips. 
"I just did," I said back, "right over his head."
"But he doesn't even look damp!" Jenny pointed out, and it was true, he didn't. "Let me try," she demanded.
I handed her the pitcher, but she only glanced at it before heaving it into the grass. Then she whirled her chubby self around and stomped over to get our garden hose, which was right by the water spigot under our kitchen window. She pumped the trigger on the sprayer attachment with one hand as she spun the little flower shaped spigot to full open with the other.
Those hose sprayer attachment thingies always look a bit too gun-like to me. Apparently, they have the same effect on Gunner. When Jenny returned and pointed the sprayer at him, he seemed to think he was facing a firing squad. His eyes squeezed shut and his mouth scrunched up as if he'd just downed a bottle of vinegar. 
"Don't be nervous," I offered. "It's just water."
Gunner whimpered. "Does it hurt to be clean?" he asked in his deep, gravelly voice. "I've never been clean before."
"Cynthia Port has knocked it out of the park again. This book cracked me up. The story line is amusing by itself--the sort of thing kids aged 3 to 103 could all enjoy. But it's the way Port words things. Oh my goodness, I snorted and cackled all the way through it, which made my own dog bark! I don't know why this isn't a national best seller."
"You know those sequels that just don't live up to the original book and leave you feeling disappointed? Dog Goner is definitely NOT one of them! It is just as well written, just as entertaining and funny, as Kibble Talk."